Understanding the importance of health and well-being is the most important duty you can do for yourself.
Your whole life depends on how well and fit you are to carry out your job, business, or any other pursuit you deem fit.
According to the National holistic institute, 88% of consumers agree that massage is effective in reducing pain.
If you seek to get your massage at any time you want it, then purchasing a massage chair is one thing that should be on your priority list.
People often worry about the cost of acquiring a massage chair but they forget chairs come in different grades and costs.
The overall benefits still beat paying for a physical massage which requires money and also coordination to carry out.
Massage chairs offer you great convenience and also save you money, they also help to improve your wellbeing and keep you fit.
If you want to purchase a massage chair, you must want to know what to consider before you choose which massage chair you want to buy.
Buying a massage chair is an important decision because it comes at a cost that may be hefty for some people.
Let us look at what you should consider when buying massage chairs.
Tips to consider before buying a massage chair
1.Massage Roller System
Massage chairs offer massage through what is called massage rollers, these rollers act like the thumbs and the palms of a human hand to help effect massage on the body.
Most massage chairs come equipped with different types of massage rollers.
The more effective the massage roller system is, the more advanced the massage chair is. The more advanced massage chairs come with multiple action roller systems that increase the massage experience for the user.
Types of massage rollers
Massage rollers are defined according to the type of movement that they can make.
2D Rollers
These massage rollers are the most basic features you can get in a massage chair. They are called 2 dimension rollers because they just move up and down the massage chair.
If you are wondering how massage rollers travel up and down a massage chair, it is through a roller track system which we will discuss below.
3D Rollers
The 3D rollers can be found in mid-range massage chairs, although some more advanced massage chairs also carry 3D rollers.
3D rollers were invented to help increase the impact of a roller massage. The rollers move forward, backward and sideways.
This means they are able to cover some areas of your back and waist that will usually not be covered by 2d rollers.
3D rollers can be enhanced by increasing the speed at which they move. Most 3D rollers can also protrude at different lengths as desired by the customer. An example of a massage chair with 3D rollers is the Osaki 3D- Otamicle LE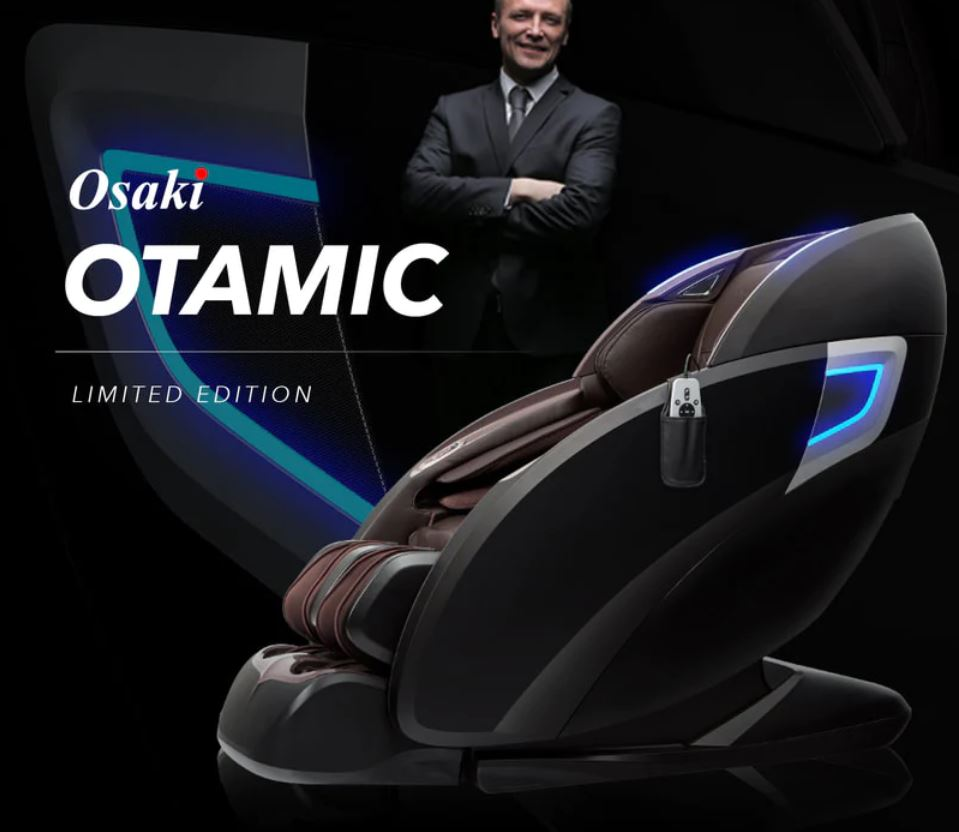 4D Rollers
The 4D rollers can do all the functions of 3D rollers, the difference between the two is that with 4D rollers you can adjust the speed of the rollers as it massages you.
The 4D rollers are usually found on more advanced massage chairs and are often a great component to have in a massage chair.
Many massage chairs offer different kinds of rollers based on their grade and cost.
An example of a massage chair with 4D rollers is the Oskai OS-Pro Emperor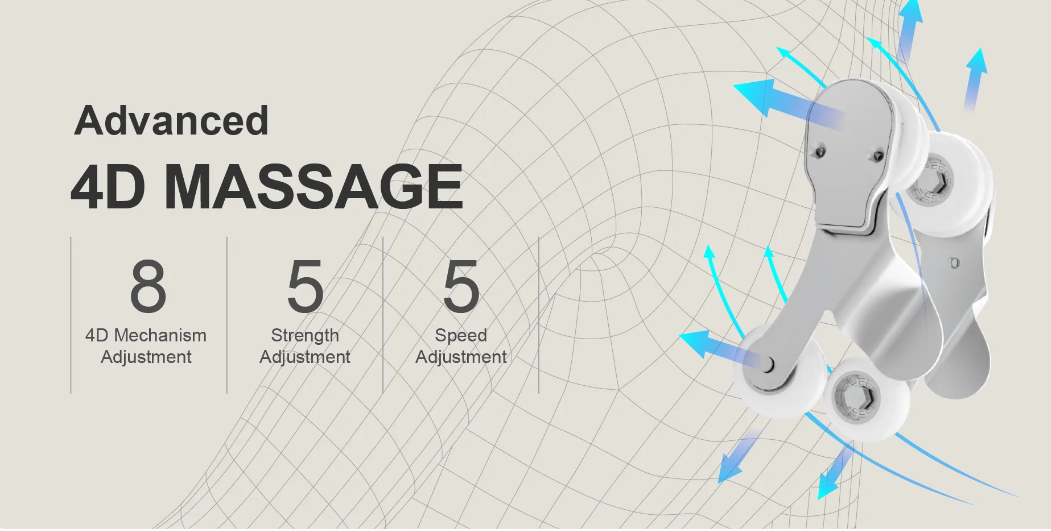 2.Roller Track
The rollers cannot move around without a roller track system, roller tracks are like the rails that carry a message chair to the different parts of the back.
Roller tracks come in different types:
S-Track
The S-track is designed to contour the S shape of the spine, it is usually designed in such a way to fit tightly with the S curvature of the spine and hence allow the massage rollers to work their way through the back.
The only disadvantage to the S-track was that it often stopped at the waist region without extending to the gluteus muscles.
L-Track
The L-track roller tracks are designed to massage the body from the base of the neck down to the glutes.
They cover more distance than the S-track but do not contour the back of the massage chair user like the S-track. L-track is an improvement on the S-track.
S-L track
This type of roller track is a combination of the S-track ad the L-track, it is found in most technologically advanced chairs and can help the owners get a deeper massage experience.
This is because it covers the spine, the hamstrings, and the glutes.
When getting a massage chair, you should find out what type of track that massage chair has because it determines the massage experience you will have.
If you have deep tissue pain in your hamstrings or glutes, you should buy an S-L track massage chair.
If however, your main issue is just lower back pain, perhaps you can get either the S-track or the L-track.
3.Heated Massage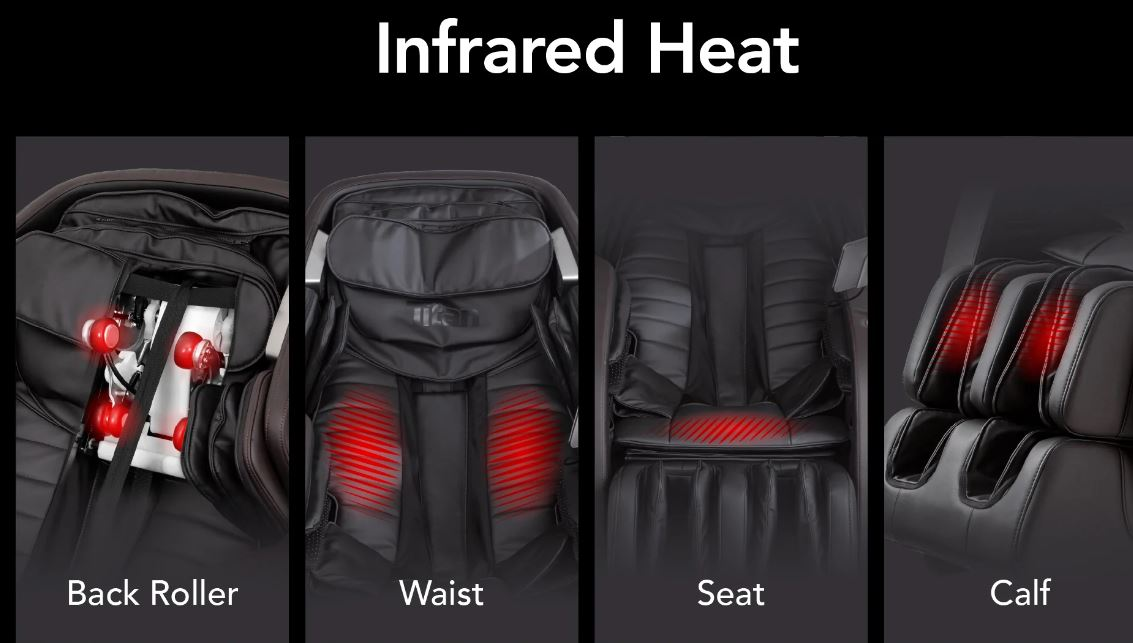 Most massage chairs now have heat as a standard part of the massage chairs feature but the earlier ones never used to have heat.
For most massage chairs, the heating is usually applied through the use of heating pads at specific locations such as the lumbar, feet, and legs.
While for others heat therapy is now found on the massage rollers and also other locations such as the arms, lumbar, feet, and head.
The newer technologically advanced chairs now use infrared heat, while the older, massage chairs use only normal heating pads.
Heat therapy is a major enhancer of the massage experience as heat helps to loosen tight muscles and also aids relaxation.
Heat therapy also has some therapeutic benefits since it brings pain relief.
When buying a massage chair you must know what type of heat therapy is available in the massage chair that you want to buy.
If you desire heat in the lower lumbar region then ensure that your massage chair provides heat in the lower back portion of the chair.
4. Airbag Body Massage
Most people when thinking about purchasing a massage chair may not know the importance of airbags in a massage chair. Some people know about the rollers but others take airbags for granted.
While the massage rollers spread to different parts of the back region as it moves, there are other parts of your body that rollers cannot reach. For example, you cannot use rollers for your head, shoulders, legs, and arms. This is where airbag body massage becomes important.
Airbag body massage chairs help you to massage those areas that cannot be reached by rollers.
The airbags massage these parts by inflating and deflating pressurized air to relieve pressure on your arms, legs, shoulders, and head.
Airbags also have stretching capabilities which enhance the loosening of tense muscles.
Some high-end massage chairs deploy full body massage through the use of airbags.
In this case, the airbags are deployed all over the massage chair so that the whole body of the user can get massaged at once.
For example, airbags deployed at the back can be used to perform spinal stretching even while the roller massage is on.
Some massage chairs come with the ability to control the massage intensity via the use of a remote control. For example, the Titan Jupiter LE has 6 massage intensity speeds and 80 airbags.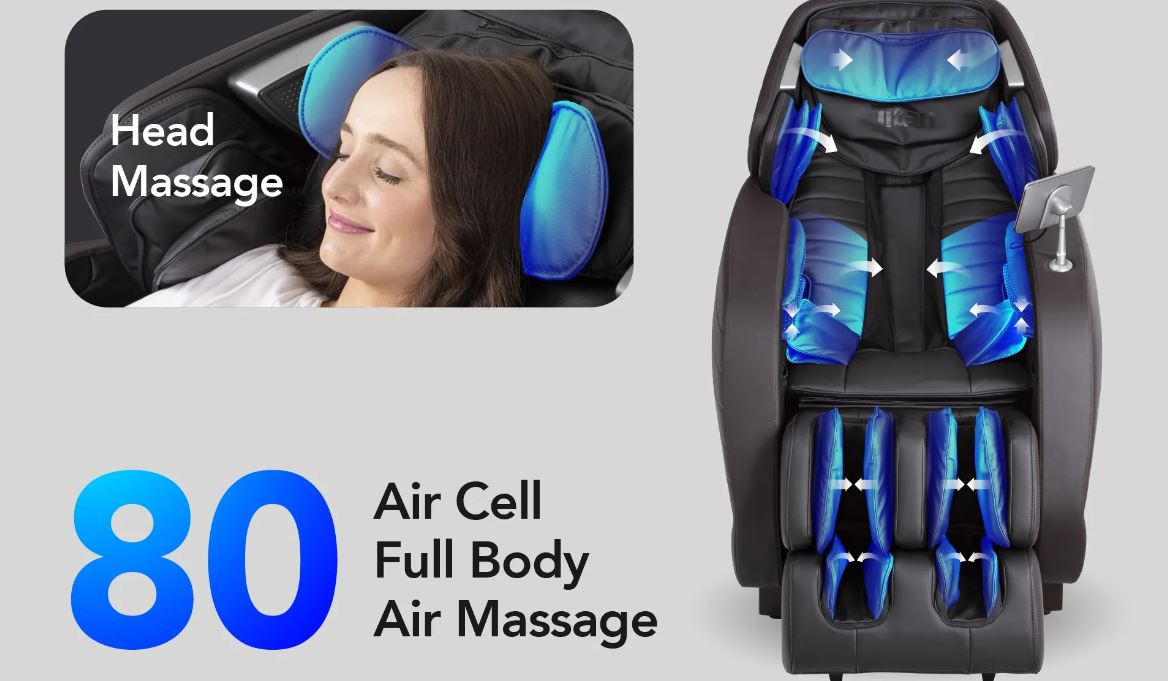 That is a whole lot of airbags but is worth it because you get a full body massage from.
5.Massage Techniques and Styles
All massage chairs have different massage techniques that help the users attain a lifelike human touch massage as much as possible.
When buying a massage chair you want to take the time to know the number of massage styles and techniques the chair has.
This is because the massage techniques determine what service you will be getting from the chair.
Different massage techniques offer different benefits.
For example, Shiatsu massage is a type of Japanese massage technique that uses fingers, thumbs, knees, and elbows to apply pressure to different energy pathways called meridians to re-energize the body and relieve tension.
If you are often feel tired and weak, buying a massage chair with a Shiatsu massage option is something you should consider.
Other types of massage styles you can find on massage chairs are kneading, tapping, knocking, rolling, Burmese massage, etc.
Apart from using these massage styles, most massage chairs often offer automatic options that are designed to achieve specific objectives. They are often called auto massage programs.
For example, if you want a vigorous massage, you may often find options that offer you that option.
As well as a gentle relief massage that lulls you to sleep. The Osaki OS-Pro Admiral 2 has 16 auto massage features and 6 massage styles.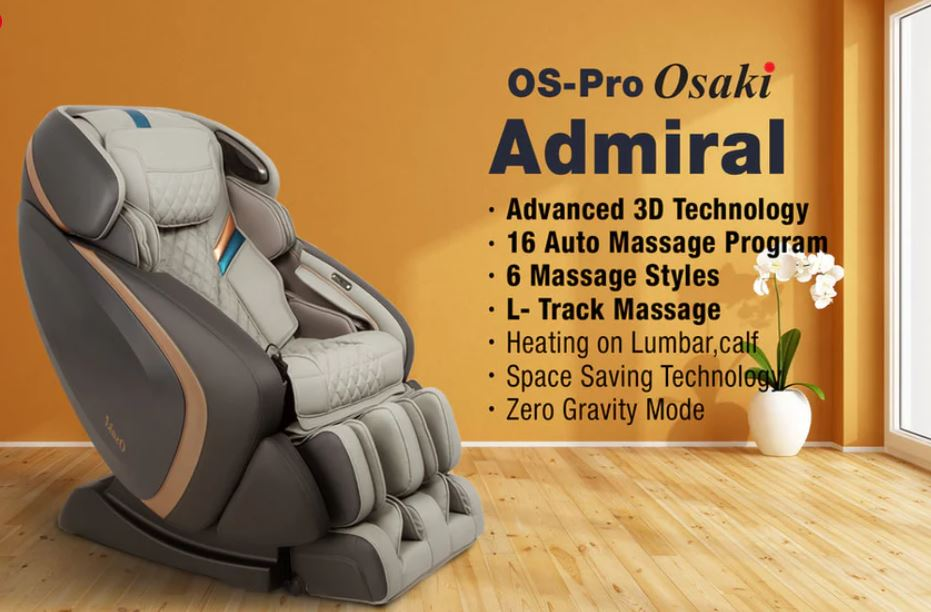 6.Reflexology Foot Massager
Reflexology is a type of massage that is targeted at the feet to help you get a relaxing massage. If you are like me when you are tired, your feet often feel the stress more.
Massage chairs that offer reflexology massage do so via the foot roller and airbags that are attached at the footrest.
If you would like to have a foot massage when you are using a massage chair, you want to check the massage chair you are buying to see if the chair offers a reflexology foot massage.
7.Body Scan Technology
The earlier massage chairs did not have this technology, it was an invention to help a massage chair determine the acupressure points in your body so they can know where to massage.
Body scan technology is new and is found in the many massage chairs available, it is the use of technology to determine the acupressure points in your body to know where to place the massage rollers.
The body scan technology also checks your leg length on some chairs that have a leg scanner.
The best massage chairs have body scan technology which is often an indicator that your massage chair is among the premium massage chairs that are available.
For example, the Osaki OS-Pro first-class massage chair is a premium massage chair that also has body scan technology.
8.Zero Gravity Function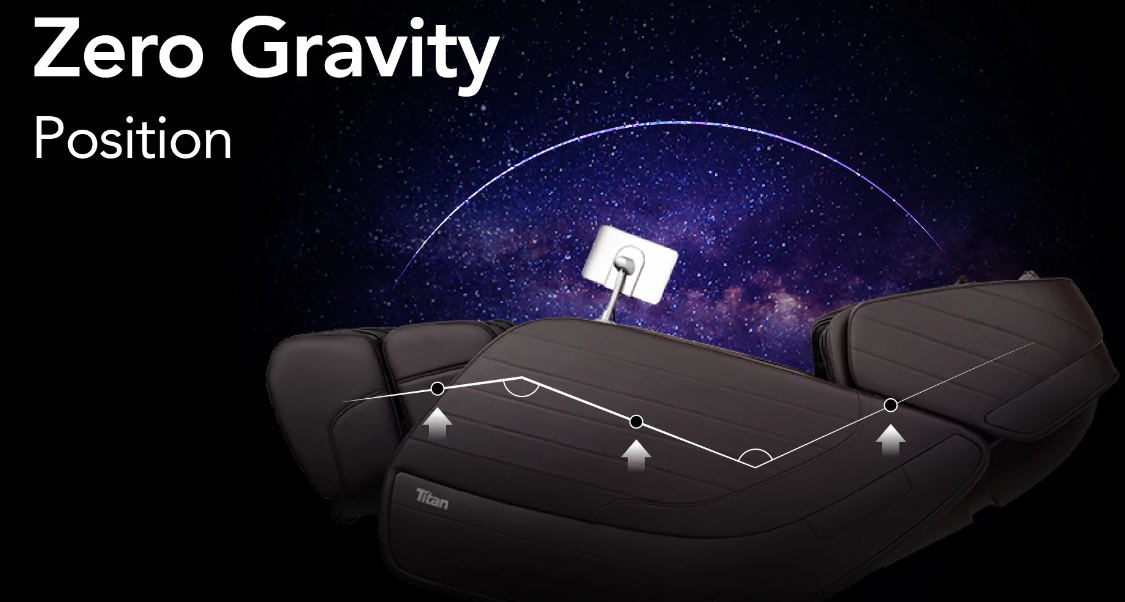 This is also another feature that is conversant to most massage chairs that are manufactured now.
Zero gravity is a NASA-inspired feature in many massage chairs that enables the user to attain a zero gravity position.
Zero gravity is a feeling of weightlessness while you take a massage. When your body is weightless, the pressure is lifted off your back.
Your feet are elevated above your heart and head so that there is more blood flow which leads to the flushing of toxins from your body. These are the benefits of having a zero gravity feature in your massage chair.
If these benefits are important to you, you should ensure that you have a zero gravity function in your massage chair.
Modern massage chairs all have this feature. The older massage chairs don't have this feature an example is a Human Touch Wholebody massage chair 7.1
9.Ease of Use
One of the first things you want to know when purchasing equipment of any sort is how easy is it to use and manipulate.
A massage chair is supposed to help you relieve stress not add to it. A lot of massage chairs have different modes of control.
Some massage chairs have a slim LCD remote control while some others make use of a tablet like controller to help users find out about the chair quickly and learn how to control it.
I prefer chairs that come with a tablet-like control because it is wide enough to give me ample space to explore the chair. Most of the tablet-like controls are touch screens.
This means you can easily settle in and set up your massage chair with just the touch of your fingers.
Some high-end massage chairs have also taken it a step further by implementing voice control.
Some massage chair brands have a combination of both manual and electronic controls.
For example, in Osaki OS-Pro first-class you can control the extended footrest of a massage chair by just pushing on it manually with your feet. You can also use the remote control to do the same function.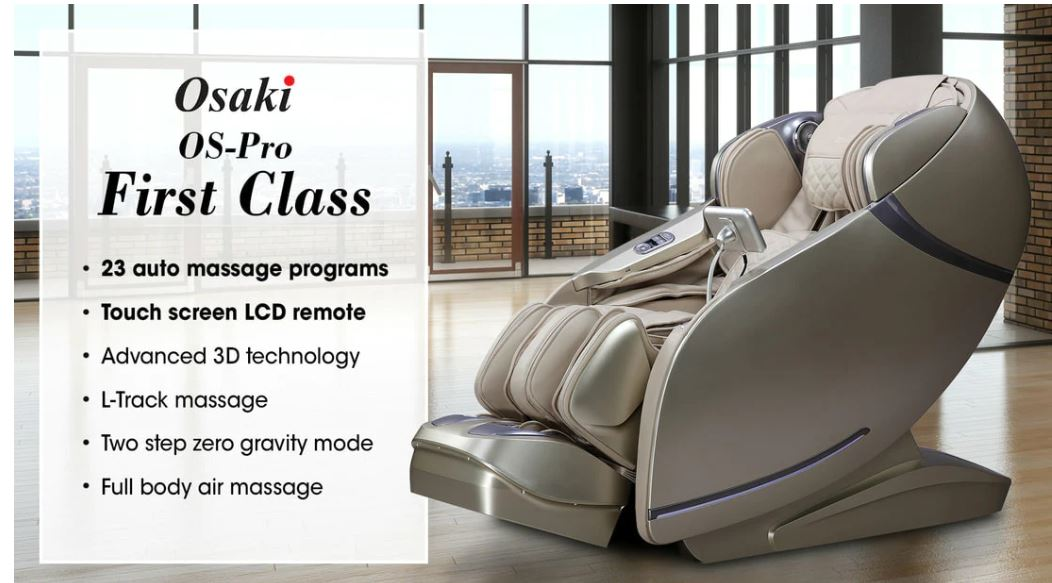 Understanding the use of a message chair easily is a key factor when purchasing one.
10.Massage Chair Size & Space Saving
Massage chairs come in different sizes and are often designed to accommodate people within the height range of 5'5'' to 6'5" and a weight of up to 280lbs.
When you are thinking of purchasing a massage chair, you should find out if the massage chair is big enough to accommodate both your weight and height.
Some premium massage chairs offer very long extended footrests of up to 12.7" to help accommodate very tall people while some offers an average of about 7.5'' of extension.
The extended footrest is designed to accommodate people with long legs who want to use massage chairs.
Another reason for a footrest is that it houses the foot rollers. A massage chair brand will offer extended footrests to ensure that users enjoy an adequate foot massage.
Some of the best massage chairs I have seen always include an extended footrest. It is a significant part of why people buy massage chairs.
Another important aspect of buying a massage chair is the space where you need to install it.
While you want a massage chair to enhance your well-being, you want to be sure that the chair you buy will fit into the space you have allocated.
Most massage chairs now have space-saving technology installed to conserve space.
The space-saving technology in most chairs helps you to ensure that you understand how many inches your chair will consume from the wall.
It also shows you the chair dimensions to ensure you know how much space to reserve for your massage chair.
11.Price
The more features you have in a massage chair the more costly it becomes.
While a massage chair purchase is an investment you are willing to make for the sake of your well-being, it is also important that you choose one that falls within your budget.
The prices of massage chairs vary from $2,oo0 to $12,000 apiece depending on the brand, features, and other factors.
Before buying a massage chair, the first thing you need to do is to find out what your needs are, and what it is you need to address through a massage.
Once you do that, you can then determine the features you want in a massage chair and how much it will cost you.
A lot of massage chair sellers offer different payment plans and also discounts to encourage you to buy, they also offer other associated services like free curbside delivery.
You can shop for massage chairs by Price, Features, or Brand.
12. Warranty
Massage chairs like any piece of equipment made by humans can spoil or have a defect. When buying a massage chair, you should check what type of warranty it comes with.
Most massage chairs come with a 3 year warranty but some offer a 5 year warranty.
Some sellers will offer you an extra warranty period if you can pay for it. The warranty offered by the sellers will usually cover labor and parts.
For some massage chair sellers, they offer 5 year warranty on parts alone while the 3 year covers labor and parts.
Take the time to talk to a massage chair dealer to find out what type of warranty your massage chair is coming with so you can know what to do.
Conclusion
There is nothing like a perfect massage chair, they come with different features and offerings, your duty as a buyer is to understand the different features and to make a buying decision based on what suits you.
Buying a massage chair is an important investment that helps to enhance your well-being and increase wellness, reduce pain and eliminate stress.
---